Home
Celebrate the birth, or adoption, of a baby by renting one of our beautiful stork signs for your front yard.
Hill Country Storks and More is excited to help celebrate the most precious life event – the birth, or adoption, of a baby. Our 6-foot stork yard signs announce the arrival of a new baby or grandchild, and upcoming births at baby showers and gender reveal. Each rental includes a custom keepsake bundle. No one likes to be left out, so let's not forget siblings or pets. We have sibling signs, dog bones, or cat signs to involve the rest of the family in the fun!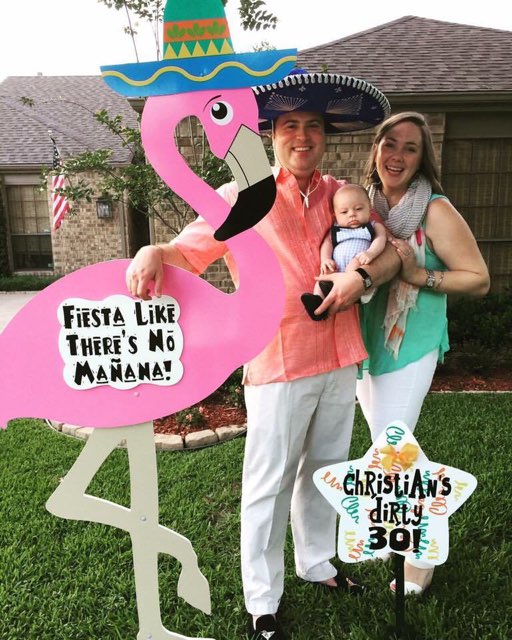 Flamingo Celebration Yard signs
Our 6 ft flamingos are a fun way to surprise your loved one or level up your party! Whether it's a birthday, an anniversary, graduation, or just any reason to celebrate, our 6-ft tall flamingoes are a perfect way to surprise your loved one. They serve as an excellent ice breaker for any party too!
Giant Cupcake Birthday yard Signs
Our giant cupcakes are a great way to celebrate birthdays – whether it's the first, sweet sixteenth, any milestone birthday, or any birthday in between. Each cupcake can be personalized with a plaque and a topper to match the birthday theme or the recipient's personality.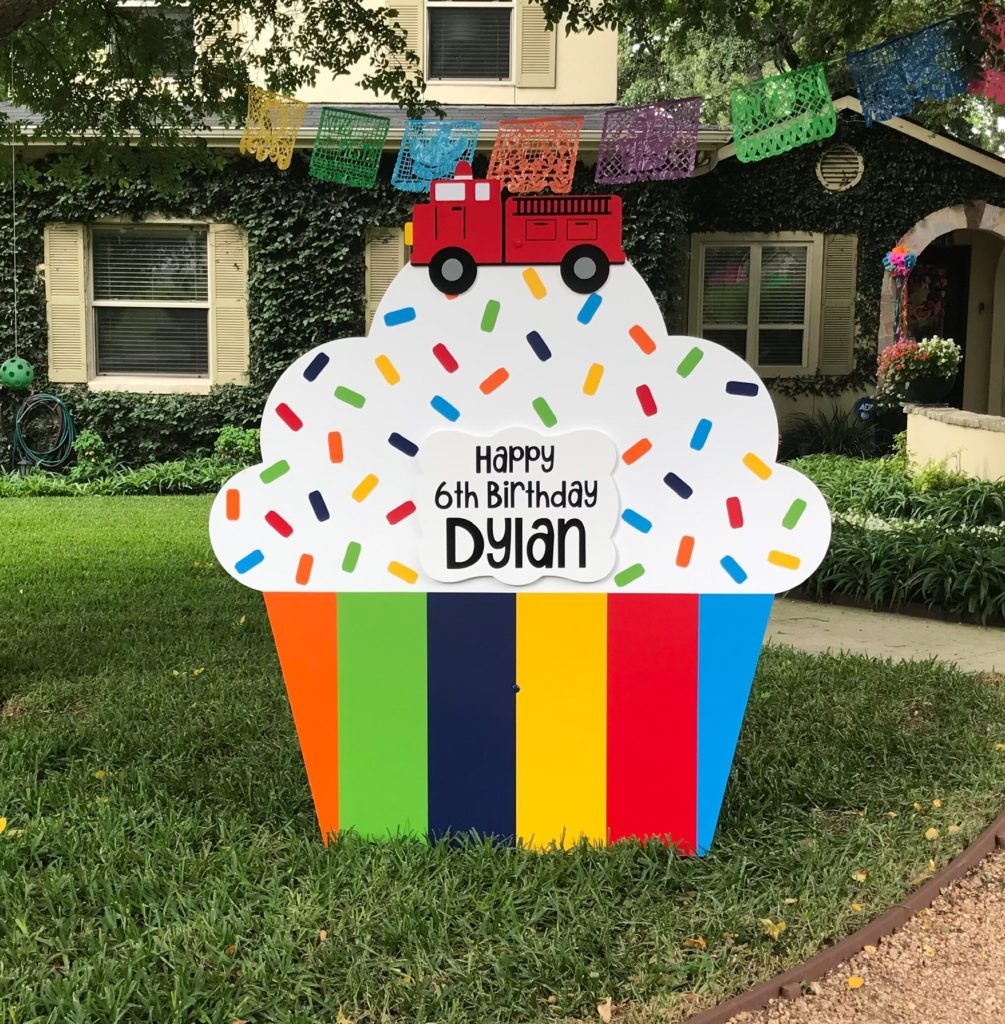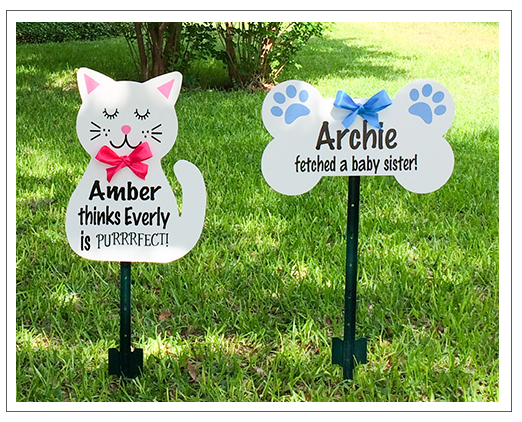 Sibling, Message, & Dog Bone signs
We love involving big brothers and sisters (including fur children) in announcing the new baby. They will love seeing their name on their very own yard sign. You may add special messages to the sibling signs. You can choose to keep the sibling signs at the end of the rental, or return them.
Grandparent Storks
We're not just a stork rental service for parents. A lot of grandparents rent our stork signs to let their friends and neighbors know their grandchild has arrived. When the grandparents' sign is rented at the same time as the parents' sign it's discounted. A discount also applies to rentals for multiple births. Smaller signs must be rented with a stork.
Baby Shower, Gender Reveal
& Sip and See storks
Having a baby shower, gender reveal, or a sip and see? We have stork rentals that will make a great addition to any of these. Generic or customized bundles are available.
Word on the street
Janet was super easy to work with to help me surprise my sister- and brother-in-law after they came home with their precious new baby. She was told on short notice but she had the stork at their house before they got home! Definitely recommend!
-Kelly
Hi, we are Janet and Dennis Howe
We are parents of 4 married adult children and grandparents to 8 beautiful grandchildren. We want to help you create beautiful memories with our one-of-a-kind birth announcement and birthday signs.