About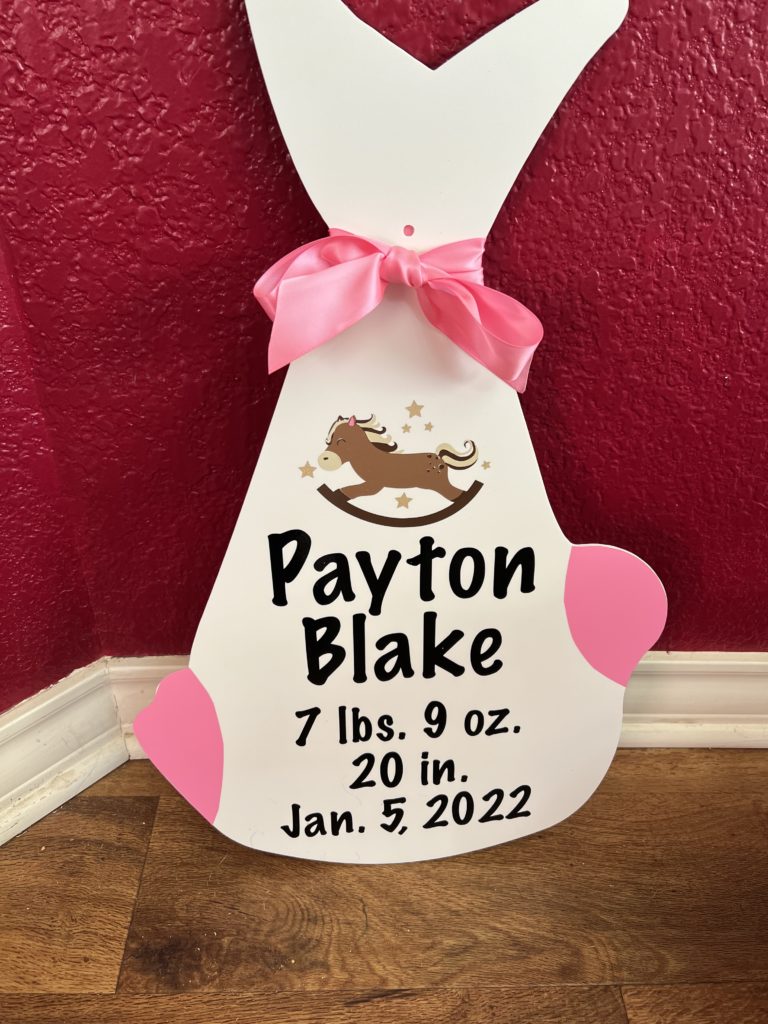 We are Janet and Dennis Howe, parents of 4 married adult children and grandparents to 8 beautiful grandchildren. We are both worked in public education for 24+ years. I'm retired and Dennis is now teaching in the private school sector.
I'm now enjoying time with our grandchildren, and celebrating one of life's most important events, the birth of a child, along with other life celebrations!
For my stork bundles, I love learning about each baby and creating their very special bundle that will be left with the family, to be treasured for years to come. I take great pride in creating these bundles, and I love seeing the smiling faces of the families with their stork and sibling signs.
Helping families celebrate one of their loved one's birthday with a surprise yard sign is so rewarding! The birthday cupcake and flamingo signs are personalized for the birthday girl/boy. It's fun to make a plaque specific to their hobbies/favorite color/collectibles.
Our stork sign birth announcement yard signs and sibling signs have a 7 day rental for $90, sibling signs are $20 for the week. Shower/gender reveal storks are single-day rentals.
Birthday cupcakes, and flamingo celebration signs are 3 day rentals and are $75. Additional star signs, or flamingo flock are $20.
We can't wait to partner with you to celebrate with someone you love!
Word on the street
Janet was super easy to work with to help me surprise my sister- and brother-in-law after they came home with their precious new baby. She was told on short notice but she had the stork at their house before they got home! Definitely recommend!
Kelly
Create beautiful memories with our one-of-a-kind birth announcement stork signs and birthday signs.
Hill Country Storks and More is excited to help celebrate the most precious life event – the birth, or adoption, of a baby. Our 6-foot stork signs announce the arrival of a new baby or grandchild, and upcoming births at baby showers and gender reveals. Each rental includes a custom keepsake bundle.
No one likes to be left out, so let's not forget siblings or pets. We have sibling signs, dog bones, or cat signs to involve the rest of the family in the fun!
We deliver to New Braunfels, Seguin, Marion, Cibolo, Schertz, Selma, Universal City, LaVernia, Bulverde, Canyon Lake and Live Oak.